Action: Click each section to view PDF pages.
These are large files due to the multiple pages which take a few minutes to download but it's worth the wait !

This is the 2009 'WHITE' Catalogue from Storage Design Limited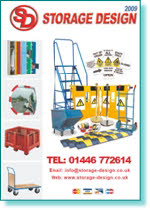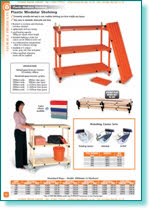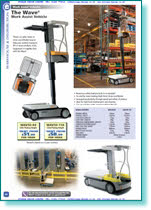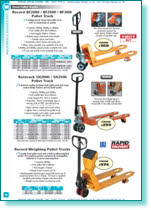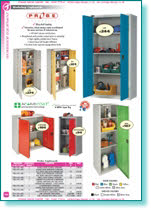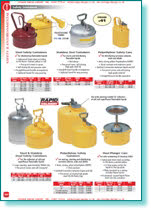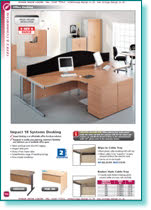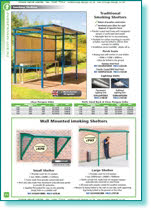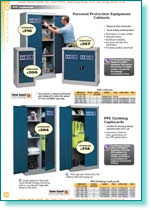 Mezzanine Floor Projects, Pallet Racking Projects, Longspan Shelving Projects, Garment & Carton Live Storage, Partition & Ceiling Solutions, Ovation Partition System, Wall Store & Wash Rooms, Industrial Partitioning, Single Skin Partitioning, Cleanroom & Commercial Partitioning.
Plastic Modular Shelving, Hygienic Shelving, Quartermaster Hygienic Shelving, Chrome Wire Shelving, Aluminium Shelving, QBL Lightweight Shelving, QB2 Boltfree Shelving, Shelf Dividers Garment Rails, FST Bolt Free Shelving, Galvanised Shelving, Metaclip Rolled Edge Shelving, Metaclip Bin Storage, Speedrax Shelving, Metabin Shelving, Rivetier Boltless Shelving, Heavy Duty Rivetier Shelving, Shelfplan Longspan, System Shelfspan, Budget Longspan, Premier Pallet Racking, Decking & Rack Protection, Mesh Shelf panels, Cantilever Racking, Cantilever Racking Projects, Visible Storage Cabinets, Visible Storage Cabinets, Small Parts Containers, Carousel & Turntable Storage, Metal Bin Storage Racks, Tiltbin Visible Storage, K Bins, Stacker Boxes, Plastic Storage, Bins, Bin Shelving, Louvred Panels & Bins, Kan Ban Storage Rack, Mobile Container Racks, Fibreboard Containers, Adjustable Trolleys, Container Racks and Trolleys , Attached Lid Containers, Stack & Nest Containers, Euro Stacking Containers, Snap Shut Attached Lid Containers, Pallet Boxes, Hypacages Wire Pallets, Steel Pallet Cages, Plastic Tidy Trucks, Tapered & Stacking Food Bins, Economy & HD Plastic Trucks, Self Levelling & Picking Trucks.
Wave Work Assist Vehicle, Order Picking Trolleys, Safety Steps, Lever Brake Safety Steps, Foot Lock & Easy Slop Safety Steps, Glass Fibre Steps, Platform Steps, Steel Barries, HD Steel Barries, Identification & Labelling, Floor Signs, Vinyl Numbers, Label Holders, Magnetic Labels, Pallet Markers, Packaging Equipment, Packing Bench System, Tape Dispensers, Staple Tackers & Guns, Paper & Roll Holders, Hot Melt Glue Gun, Steel Strapping, Polypropylene Strapping, Polyethylene Shrink Wrapping, Impulse Heat Sealers, Packaging Machines, Stretch Wrapper Machine, Weighing Scales.
Hand Pallet Trucks, Powered Pallet Trucks, Highlift Hand Pallet Trucks, Work Positioners, Stacker Trucks, Powered Stacker Trucks, Powered Mini Lift, Pallet Level Loader & Turntable, Castors, Wheels, Freedomlift, Britruck Stacker Voyager, Mobile Scissor Lifts, Scissor Lifts, Gravity Conveyor, Workshop Crane Jib, Load Movers Jacks, Chain Hoists, Gas Cylinder Handling, Drum Trucks, Drum Caddy, Porter Plus,
Drum Lifter, Mobile Trolleys, Platform Trucks, Platform Trucks, HD Modular Trolleys,
Ecoline Trolleys, Shelf Trolleys, Table Top Carts, Steel Workshop Carts, Stainless Steel Trolleys, Plastic Trolleys, Optiliner Trolleys, Folding Trolleys, Jumbo Roll Containers, Roll Containers, Parcel Carts, Boxwell Mobile Shelving, Container Trolleys, Cash'n'Carry Trolleys, Balance Platform Trucks, Platform Trucks, Workshop Trolleys, Steel Dump Bins, HD Turntable Tucks, Hand Trucks, Folding Trucks, Sack Trucks, Folding Toe Sack Trucks, HD Sack Trucks, Appliance Trucks, Stairclimbing Trucks, Powered Stairclimbers.
Cupboards, Quickline Cupboards, Bin Mobile Organiser, Modular Storage, Jumbo Storage Cabinets, HD Workshop Cupbaords, Storage & Bin Cupboards, Perfo Tool Cabinets, HD Drawer Cabinets, Divider Kits, Mobile Drawer Cabinets, Mobile Workstations, Storage Drawer Cabinets, Industrial Chairs, Workbench System,
Workbenches, Cantilever Workbenches, Height Adjustable Workbenches, Drawer Cabinets, Shelf Trolleys, Frame Benches, Steel Benches, HD Benches, Workbench Storage, Timber Workbench, Woodworker Bench.
Safety Containers, Emergency Spill Kits, Hazardous Storage Cabinets, Acid & Alkali Cabinets, Cylinder Storage, IBC Bunds & Sumps, Drum Bunds & Sumps, Drum Stands, Modular Spill Decking, IBC Bunds Sumps Stations, External Drum & IBC Storage, First Aid Kits, First Aid Room Equipment, First Aid Steel Cabinets, Access Ramps, Emergency Signs, Safety Signs.
Office Desking, Office Descks & Pedestals, Workmode System, Desking System, Office Chairs, Conference Seating, Folding Chairs, Folding Chairs & Tables, Fast Food Tables, Restaurant Chairs & Tables, Office Screens, Pinboards, White Boards, Document Panels, Document Showcase, Plan Storage, Vertical Plan Storage, Mailroom Equipment Sorters, Mail Sorting, Mobile Sack Holders, Multi User Post Boxes, Waste Recycling Bins, Ash & Litter Bins, Push & Pedal Bins, Rope Barriers, Belt Barriers, Screen Barriers, Cable Covers, Flooring Mats, Entrance Mats, Vacuum cleaners, Floor Maintenance Machines, Janitorial carts, Literature Racks, Time Management Punch In, Kikalong steps, Tilt & Move Steps, Archive Document Shelving, Office Shelving, Storage Cabinets, Security Cabinets
Smoking Shelters, Pillar Ashbins, Waste & Storage Bins, Forcourt Bins, Cycle Shelters, Cycle Compound, Cycle Racks, PVC Strip Curtain, Line Marking, Sheltered Walkways, Step Ladders, 2 & 3 Part Extension Ladders, Modular Matting, Fatigue Matting, PVC Matting, PVC Matting, Industrial Floor Tiles, Leisure Matting, Plastic Cloakroom Benches, Wet Area Lockers, Golf Lockers, Steel Lockers, Wire Mesh Lockers.
PPE Cabinets, Sentri Site Securty Boxes, Mesh Enclosures, Fork Truck Attachments, Tipping Skips, Grit Bins, Plastic Barriers, Plastic Chain Barriers, Plastic Chain, Barriers, Temporary Signs, Hazard Tapes, Expanding Barriers, HD Steel Barriers, Plastic Barriers, Carpark Barriers, Post Barriers, Traffic Block, Cable Protectors, Speed Bumps, Load Restraints and Straps, Padlocks, Key Cabinets, Security Key Cabinets, Fire Store Cabinets, Fire Safe, Convex Mirrors.